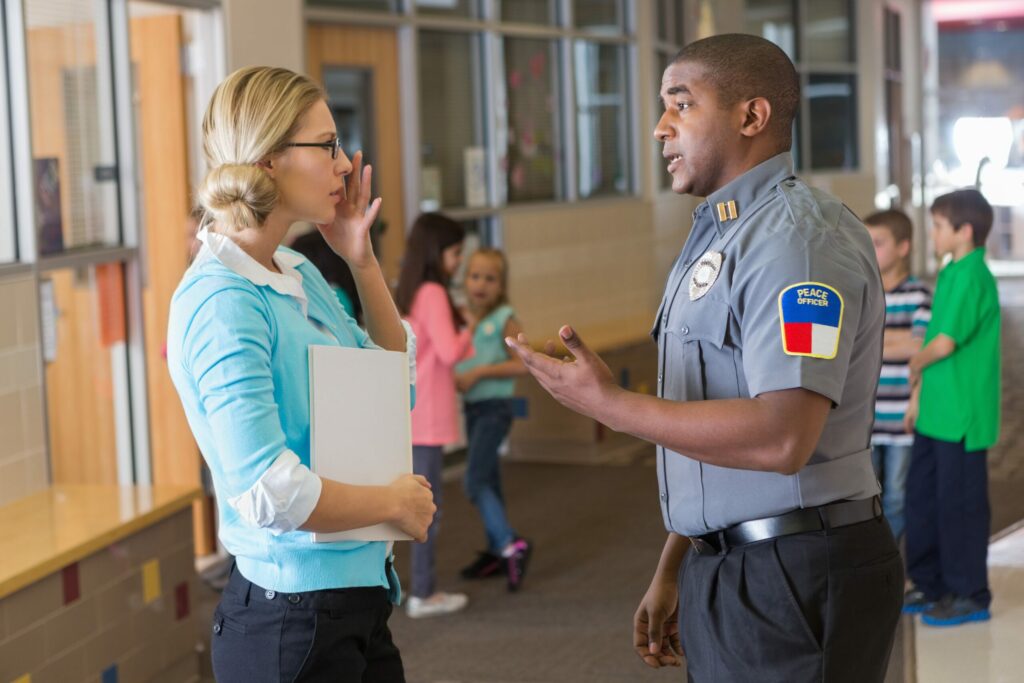 Protect What Matters Most
At ESS, we understand that creating a safe and secure environment for students, staff, and visitors is paramount. Our comprehensive school security services are designed to provide top-notch protection and peace of mind. From threat assessment and surveillance to access control and emergency response, we have the expertise to safeguard your campus. Our trained and professional security officers are available 24/7 to ensure the safety and well-being of your school. Contact us today to learn more about our customized security solutions and how we can help you protect your school or campus.
Performing patrols at regular intervals during shifts that cover the facility 24/7 and throughout the year if needed.
We employ various methods of identifying  potential threats,  with behavioral observation, monitoring of security systems, and vigilant detection of any suspicious activity or items
maintain detailed records of incidents, patrols, and observations in logs,  using electronic systems, to ensure accurate and organized documentation.
We will follow strict emergency protocols, evacuate or locks down the area, calls for backup, and takes action to neutralize the threat if necessary.
Prioritizing School Security and Emergency Preparedness
In light of recent incidents of gun violence and mass shootings, safety is a top concern for school districts. Experienced armed security officers are essential to managing risks and patrolling the school. It's important to work with a trusted team that can tailor a security plan for your school, ensuring efficient and effective security. Additionally, hiring security officers who are genuinely invested in protecting students and campus safety is crucial.
"ESS has increased safety, deterred potential threats, and provided peace of mind for students, staff, and parents. "
"It just gives us a sense of peace knowing that we have these professionals at our school "
"ESS Global Corporation officers are extremely well trained and professional "