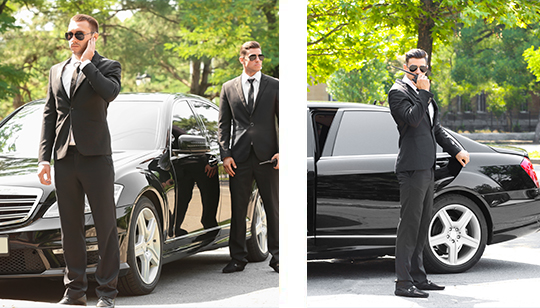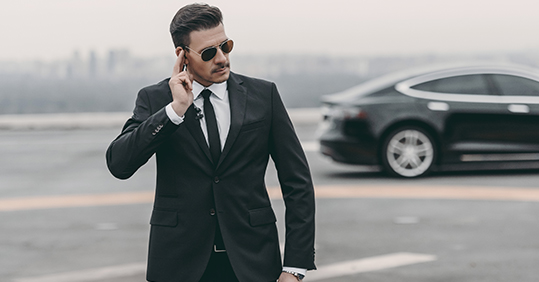 Executive Protection

Security Guard Services

Venue Security
Corporate Termination

Church Security

VIP Transport

Theodore Billiris
President & CEO
To be the nation's trusted resource for Executive Protection and Security solutions. We accomplish this vision by educating our clients (and team members) on effective protection solutions, utilizing state of the art technology, and providing world class service.
The Beginning
ESS GLOBAL CORP. founder/owner Theodore Billiris started in Executive protection 17+ years ago. Working as an Executive protection Agent on a EP team based out of the West Coast of the USA. Theodore, quickly worked his way to the Agent in Charge & Team Lead working in over 44 countries, with highly visible clients, public figures & iconic personalities . After (10)
year of international travel Theodore opened ESS GLOBAL CORP. and began offering security services and executive protection via ESS GLOBAL CORP. The company was established 2004 working out of the Tampa Bay Area and servicing the southeastern US and around the globe.
Additionally, ESS ACADEMY was founded 2011 and began to lead the industry in a combination of cutting edge training and the time honored education in Executive Protection. The world famous "ALL IN ONE" EP training was born to create the Ideal EP Agent for domestic executive protection details. ESS ACADEMY prepares students to hit the ground running in the field with
world class training and practical skills agents use on daily basis. During his career in the Security Services and Executive Protection, Theo has amassed a highly developed net work of thoroughly vetted agents and security professionals around the globe that can be activated quickly and deployed to a variety of different threat levels.
The Future !
Vision:
ESS Global Corp. & ESS Academy have partnered to be "The Nations trusted resource for Executive Protection, Security, and World Class training".
Mission:
We accomplish this vision by educating our clients on effective solutions , providing the highest level of training and world class service.
ESS Academy was just approved by the DOE (Dept. of Education) to teach HTSO (High Threat Security Operations) we are excited to offer this top level training for students wanting to contract over seas with State Department as Diplomatic security services and a preparatory to (World
wide protective service) WPS-II & WPS-III.
Our clientele has widely ranged from Hollywood Stars, Music Industry Stars and Professional Athletes to Royalty, Business Executives and even regular families of average notoriety. And, these Executive Protection details have occurred in many different countries. It is because of our diverse clientele and areas of operation, that we are able to meet the needs of any and all demands.
The gate guards are courteous, friendly, and always willing to help.  They have been a joy to work with and we would recommend them to any HOA looking to improve their community's security services.
Crescent Oaks
ESS Global provided Robins & Morton with exceptional security services throughout the build of a 300 million dollar project. The administrative staff provided detailed activity reports on a consistent basis and were always responsive to our requests.  I would highly recommend ESS Global for all your security guard needs.
Robins & Morton
I would like to thank the staff at ESS Global Corporation for their continued support of our Security.  We have been using their services for the New York Yankees organization for several years and are extremely pleased with what we have been provided.  ESS has been extremely professional and when times seem to get tough or hectic ESS has always been able to adapt and roll with the punches.  Thank you for your flexibility and patience with all that we throw your way.  ESS Global Corporation is the standard for top-level Executive Protection / Security, and they get our full endorsement.  We will continue to use ESS and recommend ESS.   Thank you!

New York Yankees Director of Security


New York Yankees